What do typical businesses and organizations normally do when they want to reach more potential customers/patrons/users in their area? ADVERTISE! On the radio, on tv, in the paper, on the web... the right size/method/pitch can be extremely effective in spreading a name and increasing users. So why was it that this weekend was the first time I have ever seen a library advertise in a local newspaper?
From the Moorestown Sun: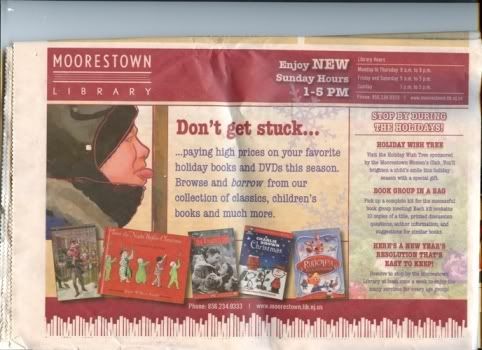 detail: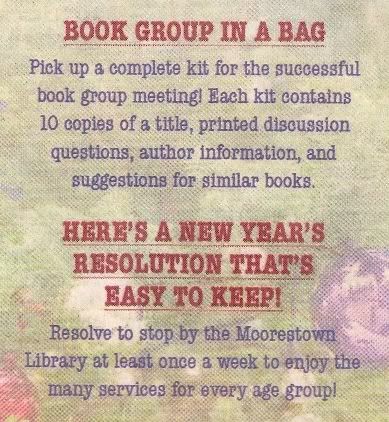 I am impressed! This is a beautiful half-page spread with clear, effective language. I think it was a smart idea to focus on a couple important services like popular circulating material and book discussion kits. Instead of clogging the ad with mention of every program and service, the library invites potential patrons to try to visit once a week. That appealing layout of holiday dvds and childrens books will likely pull people to take a trip to the Moorestown Library who may not have in a couple months, years, or ever! It'll be up to the staff to suggest programming and services to these patrons while helping them find things in the collection, register for a card, or check out materials. I realize that I have always been a library user, but I don't think I'm biased in saying that if I weren't and I saw this ad... I would give it a go!