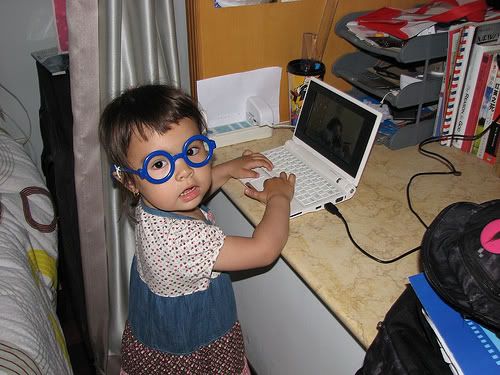 from
Micah Sittig
Has everyone read
Texting May Be Taking a Toll
in the NYTimes already? Did it kind of freak you out? American teenagers are sending out and receiving (on average) about 80 texts a day - almost double from the year before.
An older item from the
CBBC Newsroom
said in 2002 that kids' thumbs are getting bigger and stronger. Some young people are even using their thumbs to ring doorbells or point.
Motorola
calls them the 'thumb generation.'
These are pretty significant changes in thumbs and in personal accessibility! NYTimes points out that the physiological, physical, and psychological effects of this constant connection to peers and parents using the upper extremeties is not fully known.
I have considered my lifestyle as it relates to technology pretty close with teenagers, as it wasn't
that
long ago that I graduated from high school and only 2 years ago that I graduated from college. Yet the more I read about modern teens tech habbits...it seems absolutely unrelatable.
I shut my cell off. I don't look at it for entire weekends sometimes. It's acceptable by my family and friends for me to go off the grid sometimes. Doesn't seem like it is for these teens.
This is a significant change and must absolutely be considered by libraries providing teen services. What do you all think about this?